Hygrophila araguaia on Driftwood with Moss
Model:AE-HAODWM
Regular price

Sale price

£14.99
Hurry, only 1 item left in stock!
Quick Facts

Rating: Easy

Common name:

Origin:

Position in Aquarium: Foreground

Grows up to (cm): 20 cm

Growth rate: Slow

Dimensions (cm): approx 15-20cm long
OUR DELIVERY PROMISE TO YOU

If you choose Express Delivery, we will replace any plants that are damaged due to delays. Express Delivery is a fast, trackable, and reliable option with a one hour delivery window. It also ensures that the plants will arrive in the same condition as when they left our facility. If you choose a different postage option, such as Tracked 24 or Tracked 48, you will not be covered for any damages due to delays and will assume the risk yourself if the plants do not arrive in good condition. Express Delivery includes an insurance policy, which may cost more but provides added peace of mind.



If you order before 4pm we dispatch the same working day (Mon-Fri). Shipping prices start at £4.99 depending on the speed of delivery required.

Plant Sizes

The image of the plant you'll be receiving is just an example of what you can expect. Each plant is unique and may vary in size and shape, so it won't be an exact match to the photo. If we provide a size guide, keep in mind that it's just an estimate and that plants can vary in size depending on the time of year.
Hygrophila araguaia is a captivating aquatic plant that, when grown on driftwood, adds a stunning and natural touch to a planted aquarium. Here are 4 reasons why Hygrophila 'Araguaia' on driftwood looks great in a planted aquarium:
Unique appearance: Hygrophila araguaia features distinctively shaped leaves that are narrow and pointed, giving it a unique and eye-catching look. When grown on driftwood, the plant's elongated leaves create a graceful and flowing effect, enhancing the overall aesthetics of the aquarium.

Contrasting colours and textures: The vibrant green colour of Hygrophila araguaia provides a striking contrast against the earthy tones of the driftwood. This contrast adds depth and visual interest to the aquarium, making it visually appealing. The combination of the plant's lush foliage and the rustic texture of the driftwood creates a harmonious and natural environment.

Natural growth pattern: When Hygrophila araguaia is attached to driftwood, it tends to grow in a cascading manner, with its stems arching gracefully over the wood. This growth pattern mimics the way plants grow in their natural habitats, giving the aquarium a more organic and realistic appearance. The flowing structure of the plant on the driftwood creates a sense of movement and adds a dynamic element to the aquascape.

Low maintenance: Hygrophila araguaia is known for being relatively easy to care for, making it suitable for both beginner and experienced aquarists. It can adapt to a wide range of water conditions and lighting intensities. When attached to driftwood, the plant's maintenance becomes even more straightforward, as it doesn't require substrate planting. Regular pruning to maintain its desired shape and prevent overcrowding is typically the main maintenance task.
In conclusion, Hygrophila araguaia on driftwood enhances the visual appeal of a planted aquarium with its unique appearance, contrasting colours, natural growth pattern, versatile placement options, and low maintenance requirements. Adding this combination to your aquascape can create a captivating and picturesque underwater landscape.
Share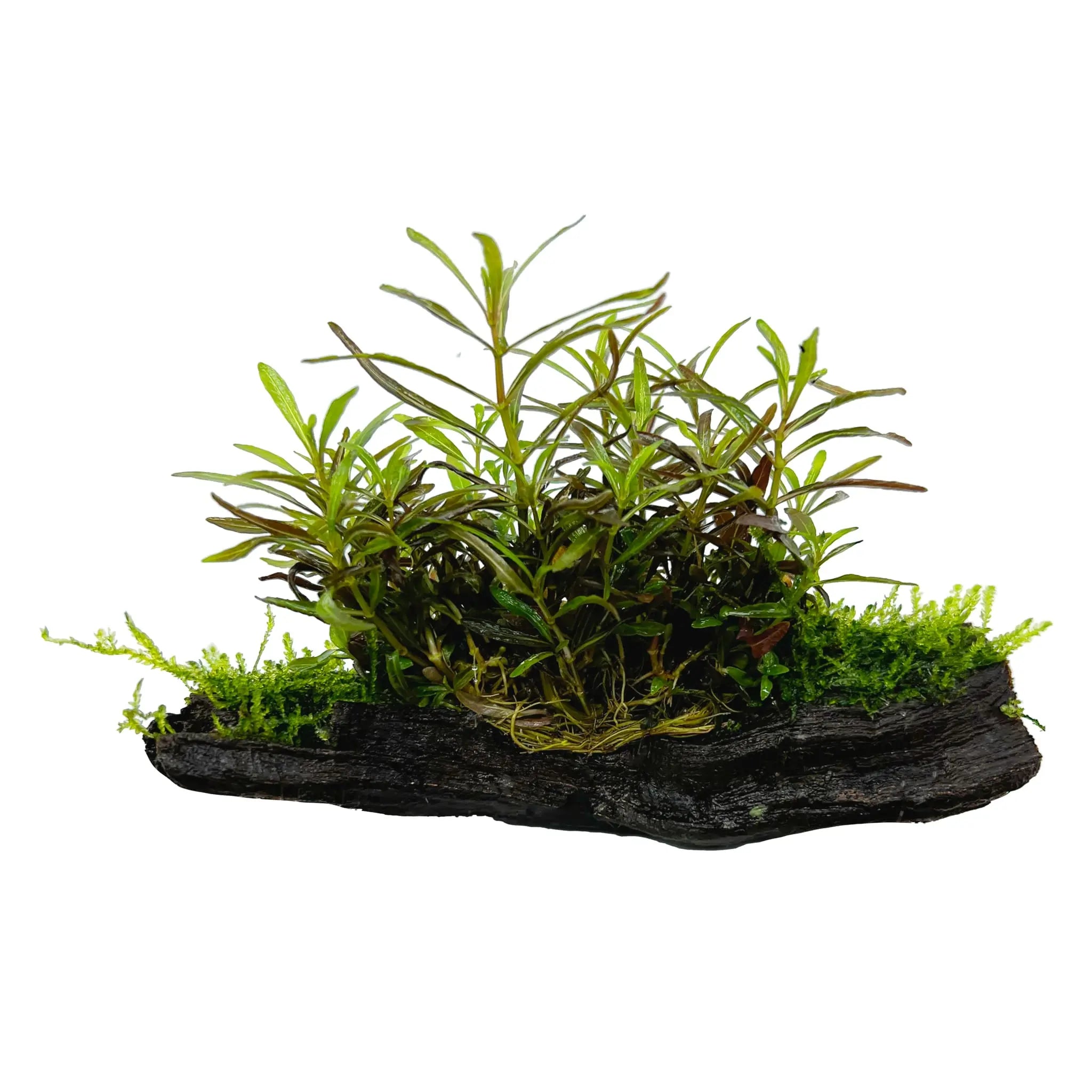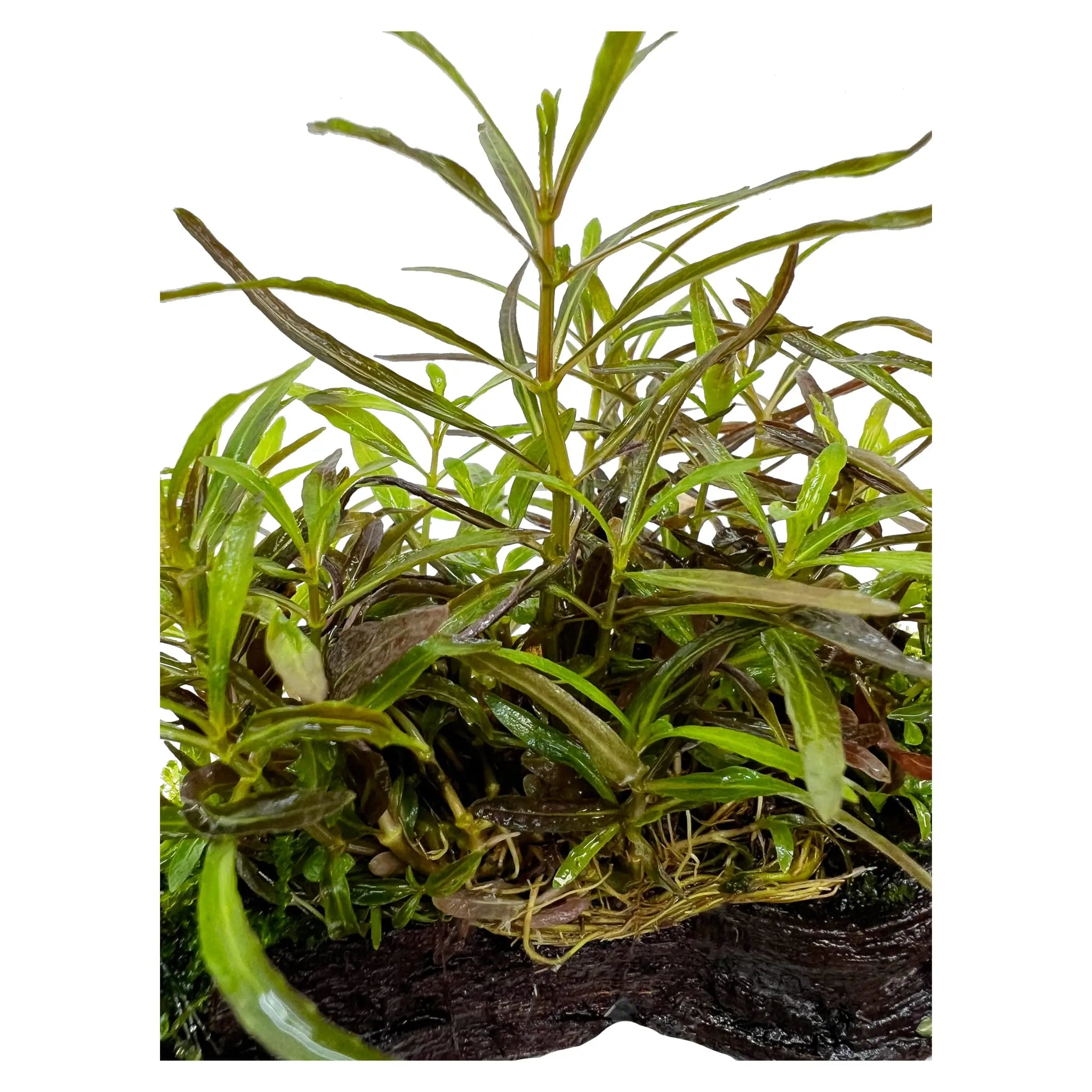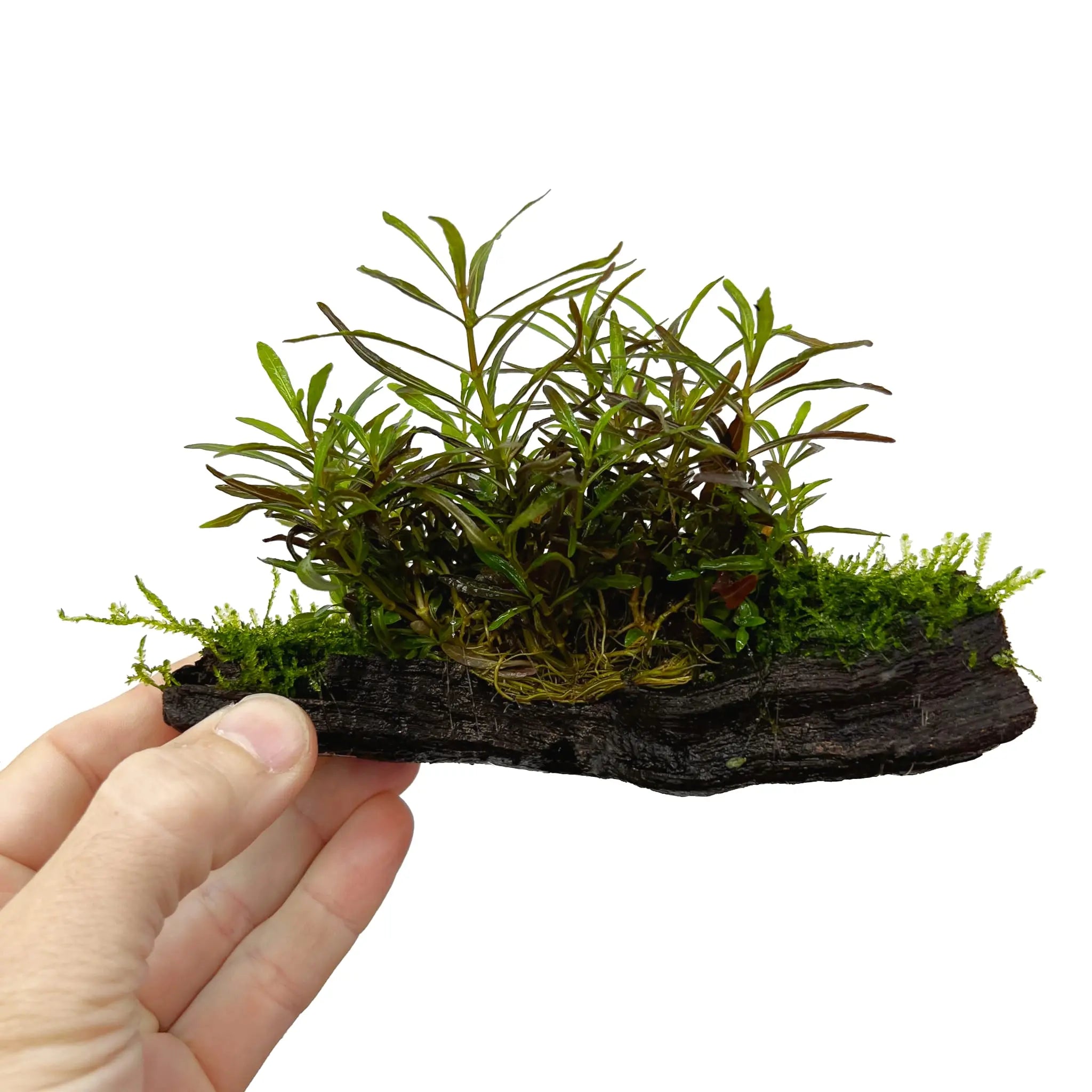 Guarantees
All In Stock

Everything you see on the site is in stock, ready to ship. No special orders, no waiting around.

Fast Dispatch

Fast shipping. If you order before 4pm Mon-Fri, we'll ship the same day. Whoooosh.

Easy Checkout

You'll find our checkout smooth and silky for a comfortable shopping experiece. Welcome to First Class :)
We're environmentally friendly
1. Sustainable Packaging

2. Fast Delivery

3. Guarantee
Your plants will be wrapped with recyclable Honey Comb wrap - sounds cool because it is :). It interlocks which means we don't need to use tape either, reducing our impact on the environment.
Not only is delivery fast with DPD Express but it's also green as they offset all the carbon their vehicles produce. Guilt free delivery which we're very proud of...
We guarantee you'll be happy with your order. But if you're not, please contact us so we can resolve. We are 100% here to help and will always do our best to resolve any issues - that's a promise.
Contact Us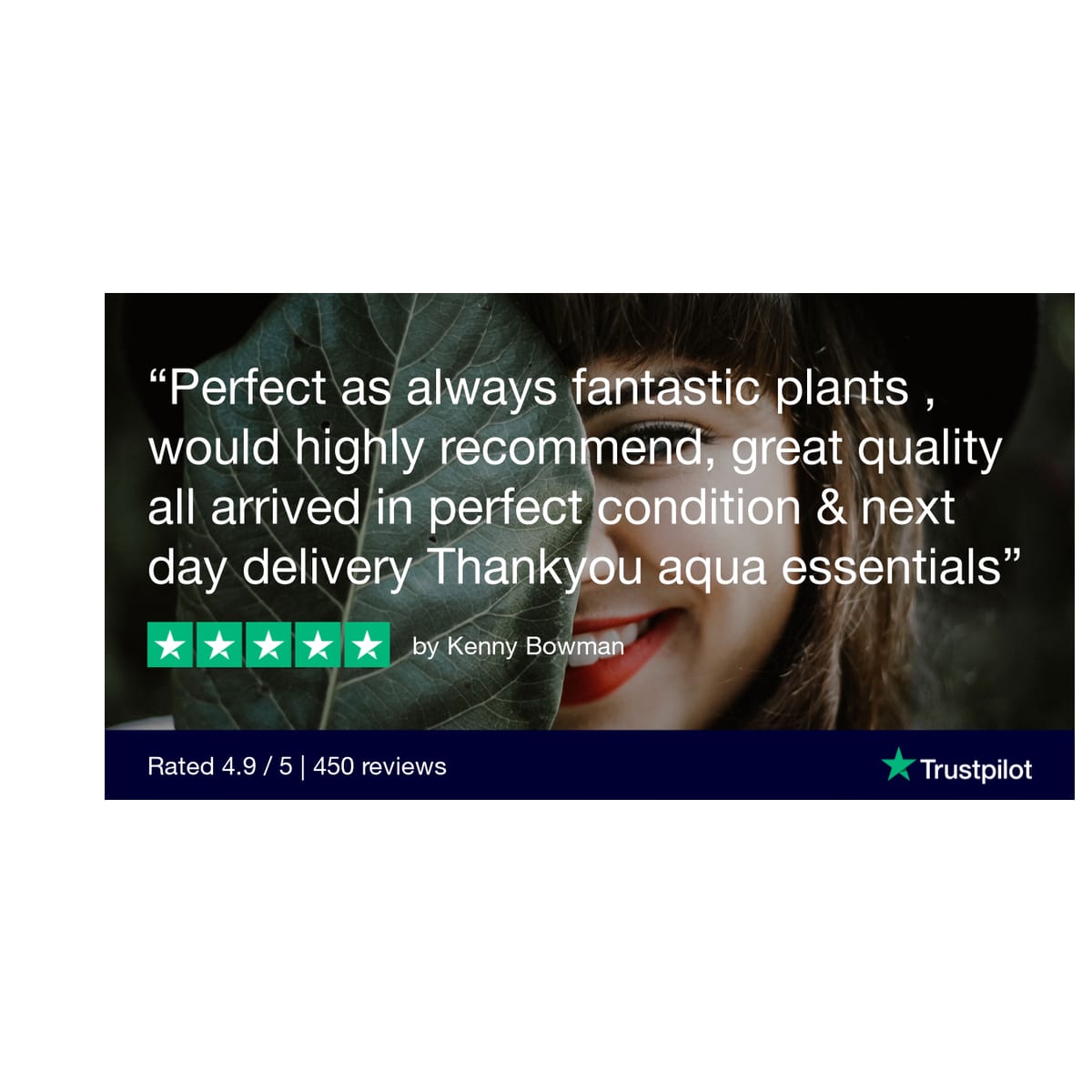 See what others say about us
I can't find anything to say bad about AQUA ESSENTIALS,I found them by
mistake on eBay.The service and product's are first class.

Norman H
Bought several Tropica tissue culture 1•2 grow pots and all were in excellent condition. Couldn't be happier.

Shane
Fantastic
company. I received my order super fast, everything was packaged really
well, really happy with my experience and will shop here again.

Nikki
I was very pleased with the speed of the delivery .i ordered one evening
and the item arrived the next morning well packed . I think they deserve 6 stars out of 5.

Philip P
Lovely plants and incredible customer service!

Aimee