Scaped For You Collection - Layout 105 (300L) Medium

Model:LAYOUT105
Regular price

Sale price

£399.99
Quick Facts

Rating: Average

Common name:

Origin:

Position in Aquarium:

Grows up to (cm):

Pot Size:

Growth rate:
Plant Sizes

Just wanted to give you a heads up that the image of the plant you'll be receiving is just an example of what you can expect. Each plant is unique and may vary in size and shape, so it won't be an exact match to the photo. If we provide a size guide, keep in mind that it's just an estimate and that plants can vary in size depending on the time of year.
Our Delivery Promise to you

If you choose Express Delivery, we will replace any plants that are damaged due to delays. Express Delivery is a fast, trackable, and reliable option with a one hour delivery window. It also ensures that the plants will arrive in the same condition as when they left our facility. If you choose a different postage option, such as Tracked 24 or Tracked 48, you will not be covered for any damages due to delays and will assume the risk yourself if the plants do not arrive in good condition. Express Delivery includes an insurance policy, which may cost more but provides added peace of mind.



If you order before 4pm we dispatch the same working day (Mon-Fri). Shipping prices start at £4.99 depending on the speed of delivery required.

Dutch Tank by the rule... here's what Pedro considered making his own Dutch challenge:
Why? Because I love this kind of tank! Because having to comply to certain rules gives be some challenges that aquascaping doesn't have…
I want to continue to learn good trimming techniques regarding large bunch of stem plants and many different species at the same tank.
Plants have different growth rates and having a tank with so much different plants should be a challenge having it look nice and balanced most of the time.

… and a Dutch Tank is really about the growth and arrangement of aquatic plants!!!

Over the last months, I read some stuff about Dutch Tanks. Since the end of August (2015) I read some of those sources again.
So, what do I want?
I want a tank with a good first impression, great plant contrast and a nice perspective and depth of field, knowing that this can only be achieved with… plants!
From my readings and talks with someone used to this type of aquarium, I made a small rule list:
- Traditional focal points/rule of thirds. Red plants should be placed accordingly.
- No two plants of the same colour (similar colours shouldn't also be placed next to each other).
- No two plants with the same leaf shape should be placed next to each other.
- Plants should be placed in "streets", wider at the front, narrow at the back, hiding away behind another plant preferably. This way a better depth is achieved.
- Plants can't be repeated.
- Aim for good contrast but also simplicity.
It's obvious that a great number of plants are needed for making a Dutch on 120cm. Controlling all those plants is a must - or there is chaos waiting for me!
I found that following the leaf shape rule is much easier than the colour rule!
Then we have the height of the plants which should also be different for plants next to each other. And finally, we have fore/middle and background plants… and having these possible three rows knowing that plants should be placed forming "streets" of plants that will get smaller to the back of the tank... I think you see the difficulty in planning a Dutch tank.
After 3 months some larger leaf plants were clearly needed, so I chose Nymphaea Lotus and Hygophila siamensis 53B.
Plants in this collection are:
Staurogyne repens (049G TC) (A)

Micranthemum tweedier 'Monte Carlo'(025TC) (B)

Bacopa caroliniana (C)

Lobelia cardinalis (D)

Cryptocoryne beckettii 'Petchii' (E)

Crinum calamistratum (F)

Murdannia keisak (G)

Ludwigia palustris Super Red (H)

Heteranthera zosterifolia (096 TC) (I)

Pogostemon erectus (J)

Myriophyllum mattogrossense (K)

Nymphaea lotus (M)

Rotala macrandra (032 TC)(N)

Hygrophila siamensis 53b
Limnophila hippuridoides (O)

Pogostemon helferi (P)

Cyperus helferi (Q)

Please be aware that in the majority of cases, all plants in the collection are available to send out however there may be times when a particular plant is not available so we will substitute as closely to that plant as possible.  For example, if Alternanthera cardinalis is not available we will pick another species of this plant and if one Cryptocoryne is not available we will pick another Cryptocoryne that looks the most similar.
Share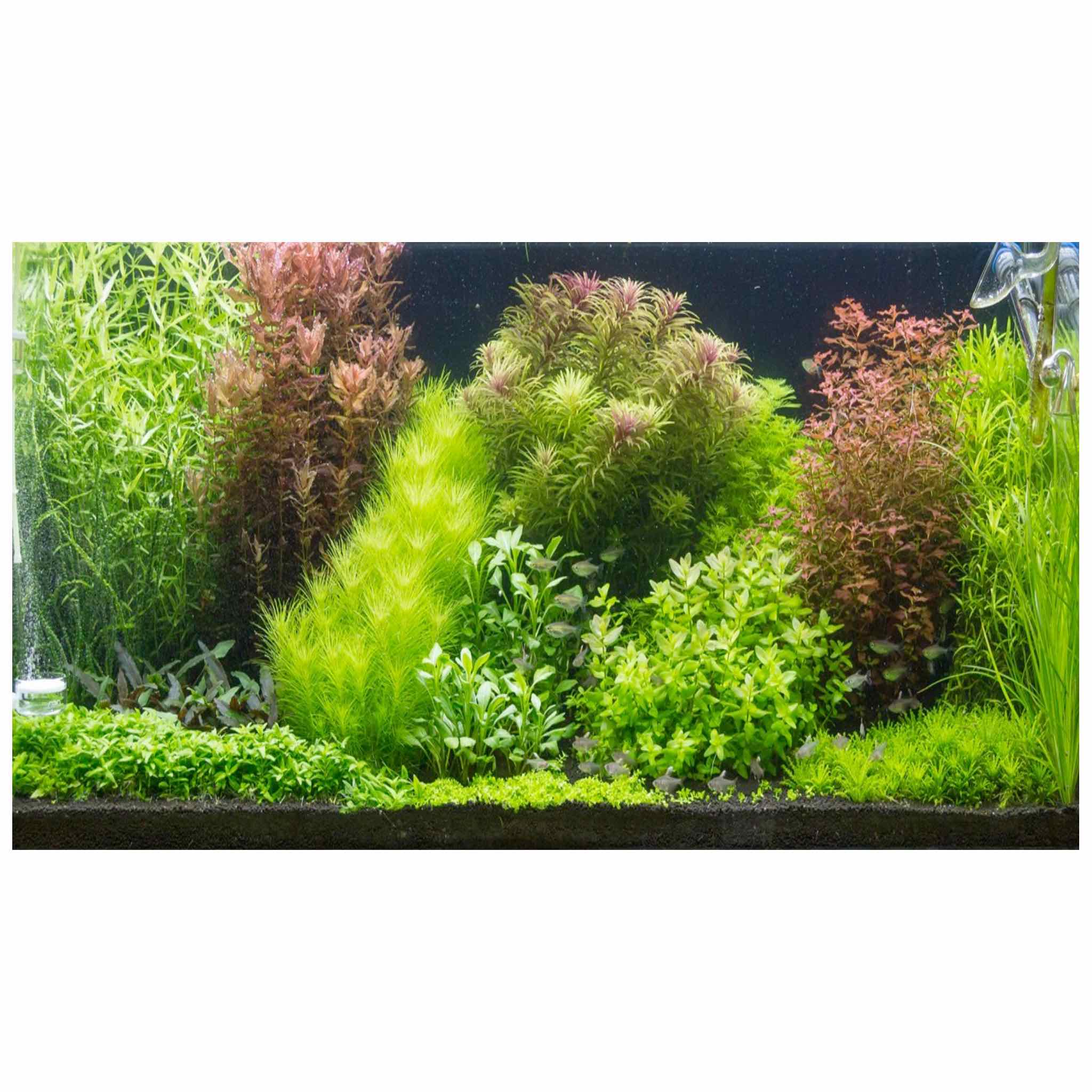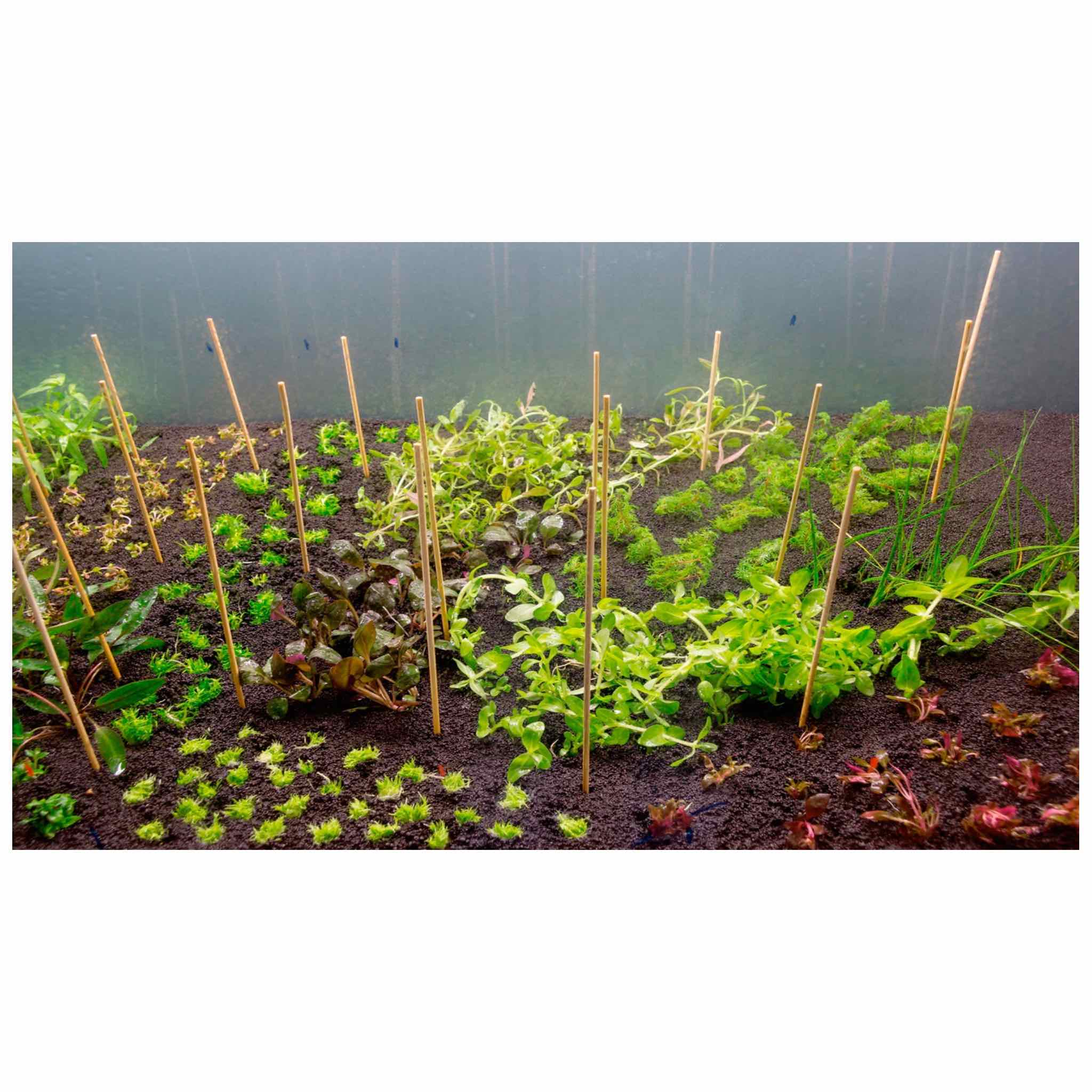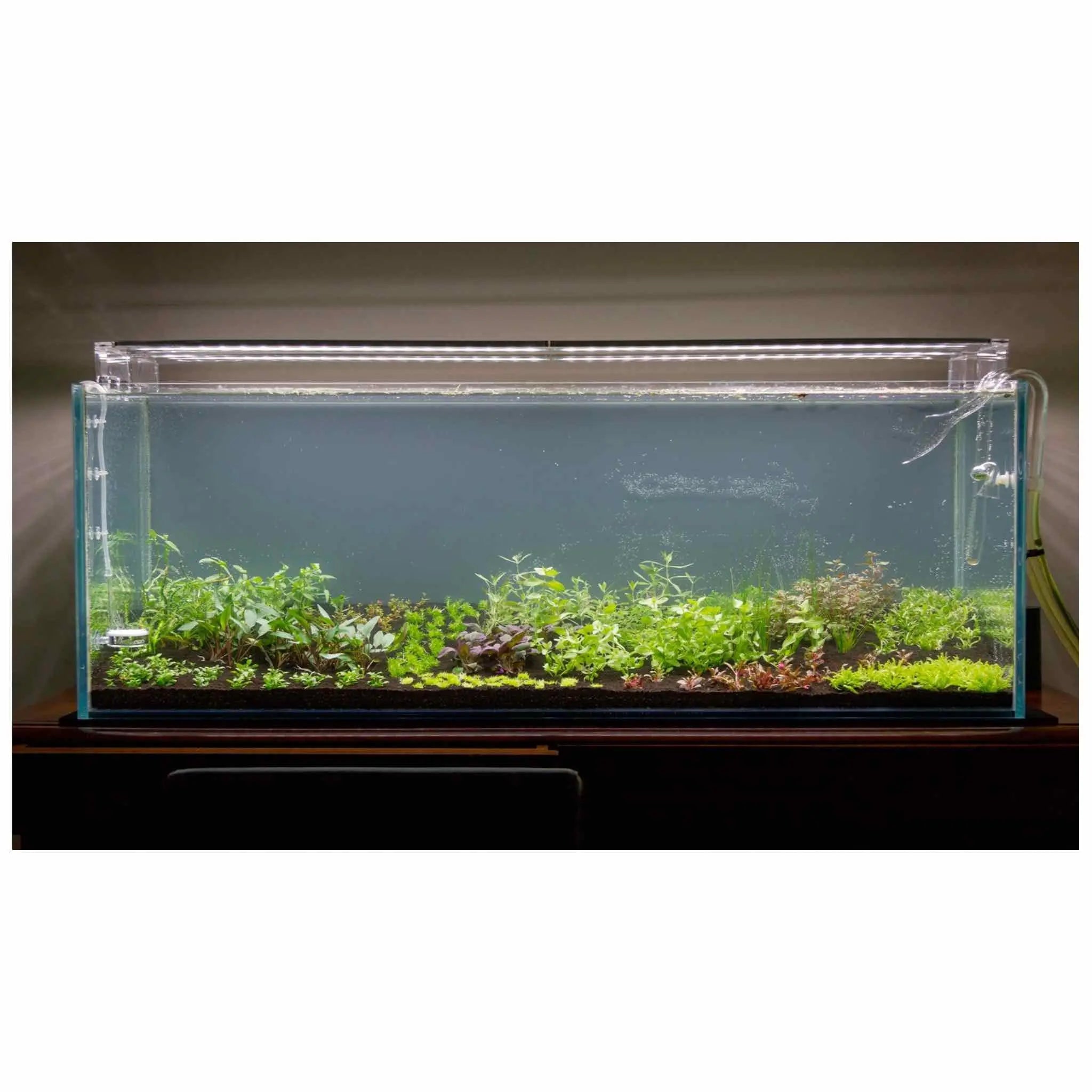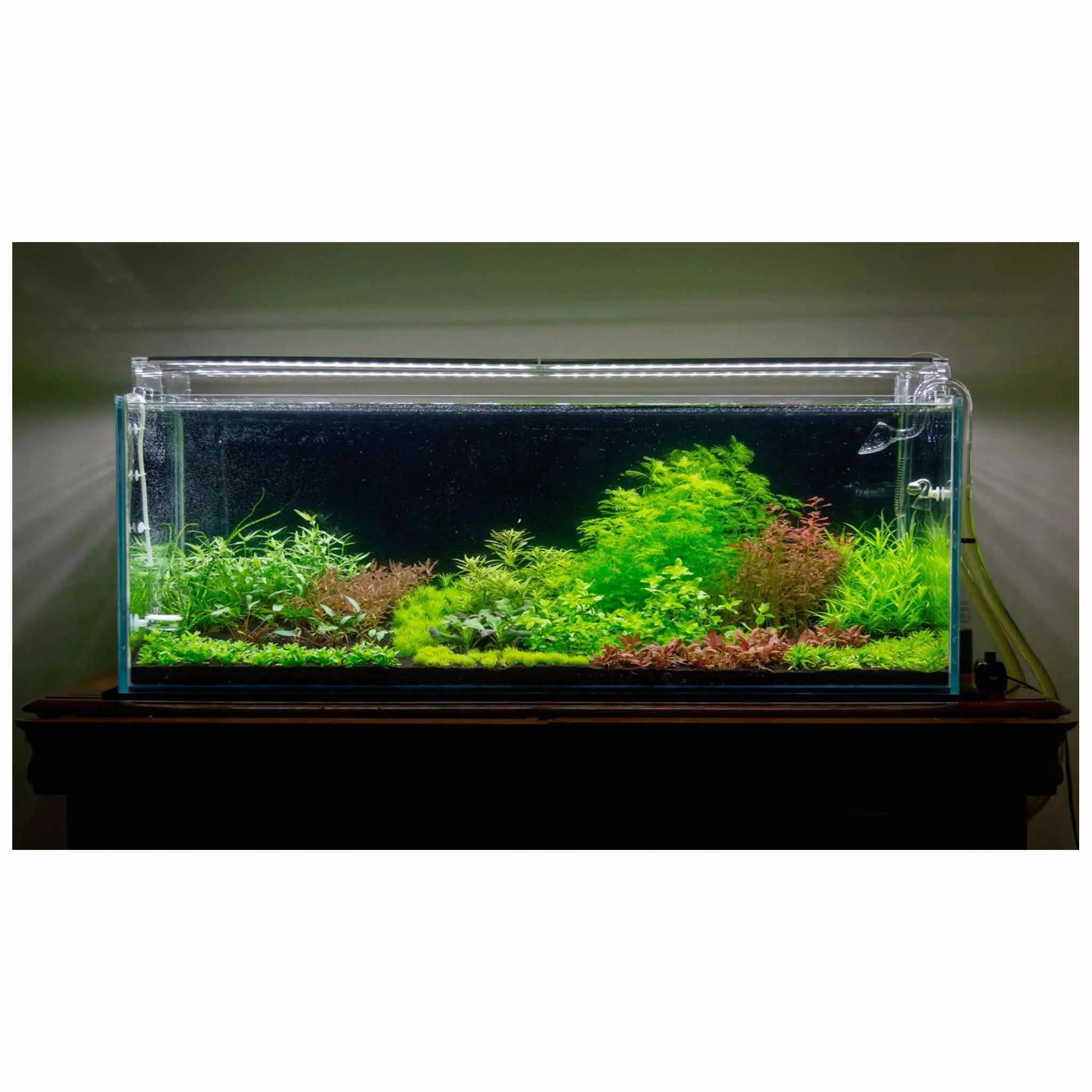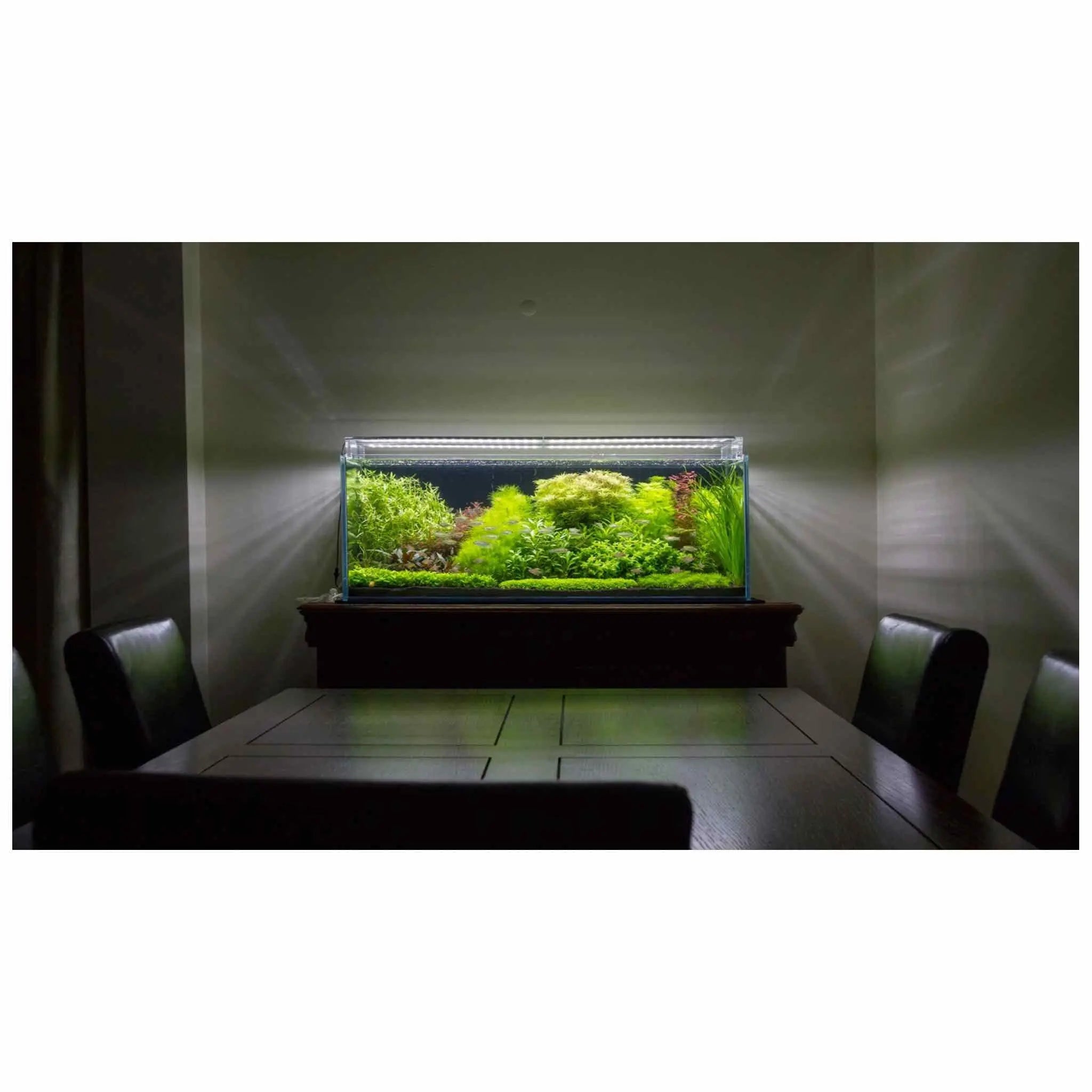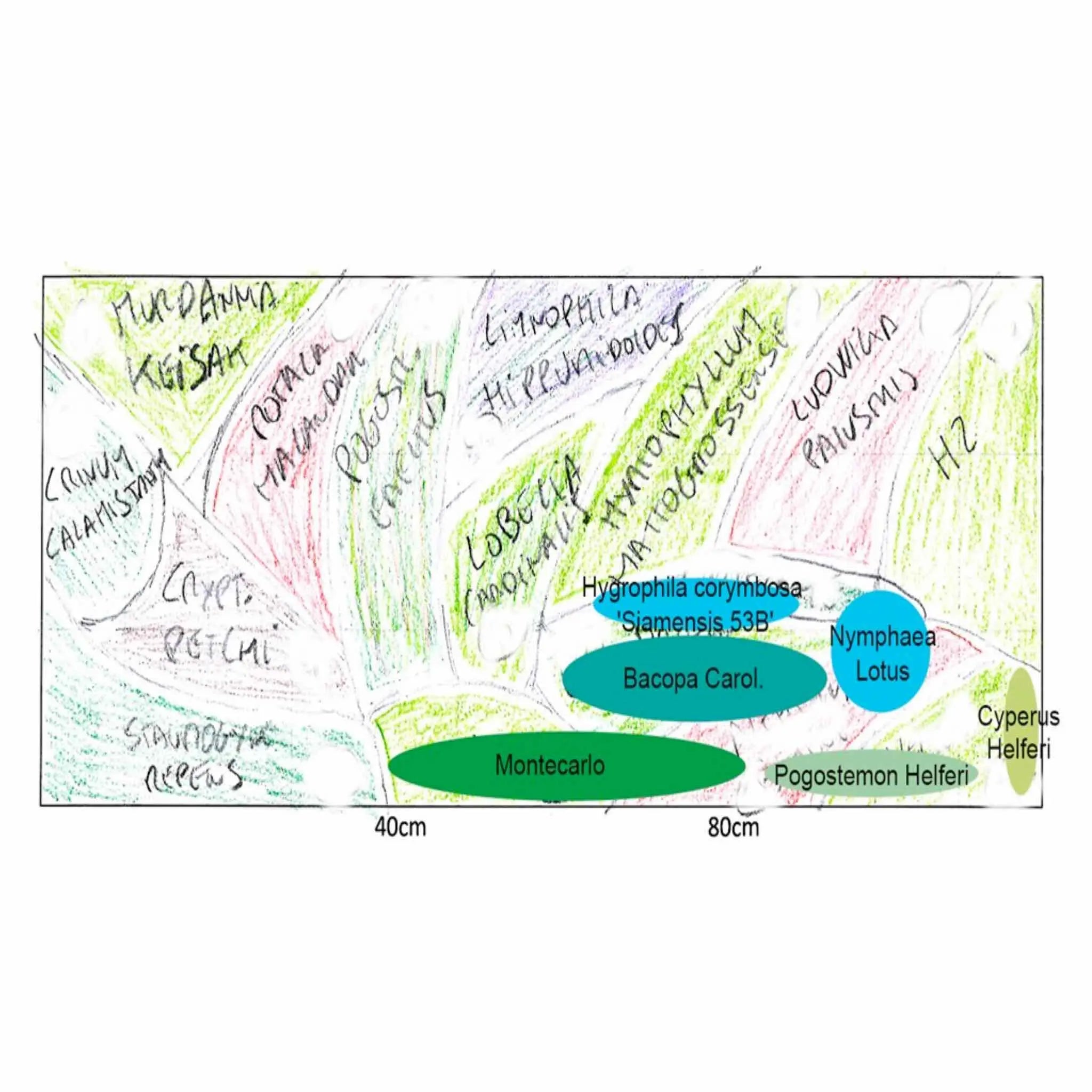 Guarantees to you
All In Stock

Everything you see on the site is in stock, ready to ship. No special orders, no waiting around.

Fast Dispatch

Fast shipping. If you order before 4pm Mon-Fri, we'll ship the same day. Whoooosh.

Easy Checkout

You'll find our checkout smooth and silky for a comfortable shopping experiece. Welcome to First Class :)
Product details
1. Delivery Information

How much does shipping cost?
Shipping starts from £4.99 up to 5kgs on a tracked 48 service. If you want it faster (recommended for plants) then choose Tracked 24 £6.99) or DPD Express Delivery (£8.99).


How long does shipping take?
Not long in general. DPD is the fastest service available and if you order before pm we'll dispatch the same working day. DPD aim to get the parcel to you in 1-2 working days (excluding bank holidays).


Is there tracking available?

Sure but only once your chosen delivery service has scanned your parcel. Tracking will then be sent to either your mobile phone or email address.
2. Stock availability

We always show exactly how many of each item we have available. Just above the Add to Cart button is where that specific number is displayed.
3. Customer service

If you need support on any product, just shoot us a message. We're here Mon-Fri on chat or email.
We're environmentally friendly
1. Sustainable Packaging

2. Fast Delivery

3. Guarantee
Your plants will be wrapped with recyclable Honey Comb wrap - sounds cool because it is :). It interlocks which means we don't need to use tape either, reducing our impact on the environment.
Not only is delivery fast with DPD Express but it's also green as they offset all the carbon their vehicles produce. Guilt free delivery which we're very proud of...
We guarantee you'll be happy with your order. But if you're not, please contact us so we can resolve. We are 100% here to help and will always do our best to resolve any issues - that's a promise.
Contact Us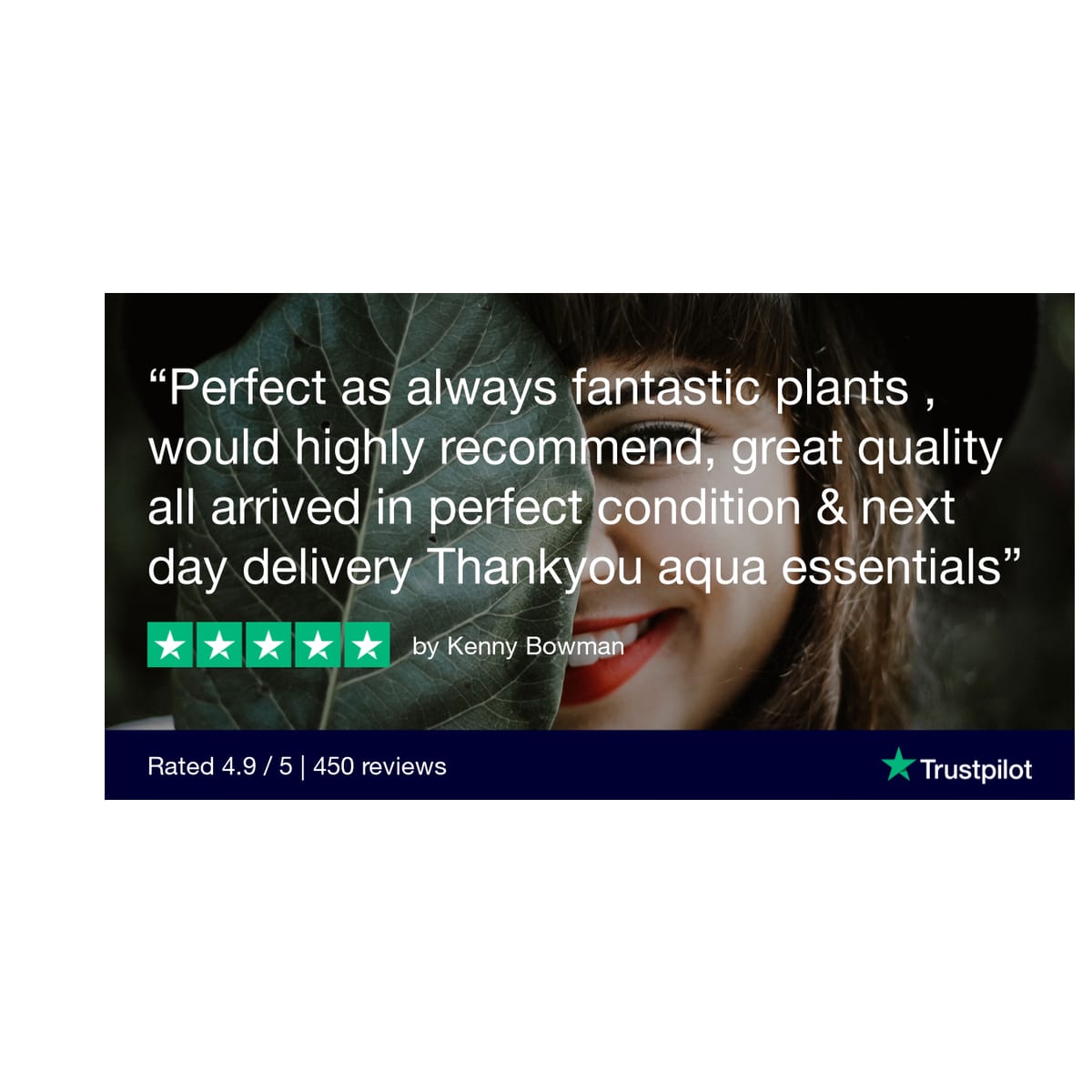 See what others say about us
I can't find anything to say bad about AQUA ESSENTIALS,I found them by
mistake on eBay.The service and product's are first class.

Norman H
Bought several Tropica tissue culture 1•2 grow pots and all were in excellent condition. Couldn't be happier.

Shane
Fantastic
company. I received my order super fast, everything was packaged really
well, really happy with my experience and will shop here again.

Nikki
I was very pleased with the speed of the delivery .i ordered one evening
and the item arrived the next morning well packed . I think they deserve 6 stars out of 5.

Philip P
Lovely plants and incredible customer service!

Aimee