Wio Everglades Biotope Bed Mix - 2kg
Model:71131212
Regular price

Sale price

£24.99
Shipping info

All our products are in stock, ready to ship (unless otherwise stated). Order before 4pm for same day dispatch (Mon-Fri). Prices start at £4.99 for a Tracked 48 Service (up to 5kgs) and £8.99 for Express Delivery via DPD.
Our Delivery Promise To You

If you choose Express Delivery, we will replace any plants that are damaged due to delays. Express Delivery is a fast, trackable, and reliable option with a one hour delivery window. It also ensures that the plants will arrive in the same condition as when they left our facility. If you choose a different postage option, such as Tracked 24 or Tracked 48, you will not be covered for any damages due to delays and will assume the risk yourself if the plants do not arrive in good condition. Express Delivery includes an insurance policy, which may cost more but provides added peace of mind.
Immerse yourself in the captivating essence of the Everglades, where a humid subtropical climate gives rise to a dynamic ecosystem of intertwining rivers, marshy swamps, and hardwood hammocks. Envision the still waters reflecting the vibrant green hues of sawgrass, while gentle breezes rustle through the cypress trees. It is within this enchanting realm that our Everglades Riverbed finds its inspiration, mirroring the intricate matrix of organic matter and sand that characterizes this sub-tropical landscape.
Drawing upon the natural beauty of the region, our Riverbed substrate artfully combines a rich tapestry of fallen leaves, delicate roots, and a touch of sand to create a haven for a myriad of aquatic and terrestrial wildlife. The inclusion of fallen wood pieces and magnolia leaves evokes the forested riverbanks, offering ample shelter for small fish and invertebrates, while the presence of dried seed pods introduces an intriguing texture and visual allure. This harmonious blend of elements establishes an idyllic environment for a diverse range of aquatic animals, from tiny invertebrates to larger fish, to thrive and flourish within a habitat that authentically mimics nature's grand design.
The Everglades Riverbed stands as an ideal choice for any design, infusing your aquarium or terrarium with a natural and authentic aesthetic. Thoughtfully selected materials, including dried seed pods, magnolia leaves, crushed leaves, and fallen wood pieces, are all 100% natural and non-toxic, ensuring the safety of your aquatic companions. The substrate has no impact on water hardness and can be easily manipulated and spread within your aquarium, offering convenience for all aquarists.
Transport yourself to the captivating realm of the Everglades with our Everglades Riverbed, and behold the beauty of this sub-tropical wonderland within the confines of your aquatic haven. Let your imagination roam as you create a habitat that embraces the essence of this unique and awe-inspiring ecosystem.
Characteristics:
Colour: a mixture of sand and organic materials including dried seed pods, magnolia leaves, crushed leaves, and fallen wood pieces
Material: 100% natural and non-toxic materials
Size mix: 0.1cm to 40cm
Water hardness: Does not affect water hardness
Usage:
It can be used in both aquatic and terrarium environments, as a standalone substrate or mix with other sands, gravels, Riverbeds…
Pre-washed for your convenience, can be use without rinse. 
You can gently pass a net over the water surface to remove any floating particles.
The arbitrary distribution of the bag content creates a natural Riverbed impression with random densities and content mix, resulting in an easy, fun, and impressive way to create a true slice of nature.
These Riverbeds are suitable for everyone, from the newbie to the professional nature creator, and can be used to achieve outstanding results.
You don't need any special skills or tools to manipulate and spread the Riverbed in your aquarium or terrarium, making it an accessible and non-invasive way to enhance the natural look of your aquatic or terrestrial environment.
Riverbeds are made from 100% natural and non-toxic materials.
Safe for fish, shrimps, and other aquatic animals.
Share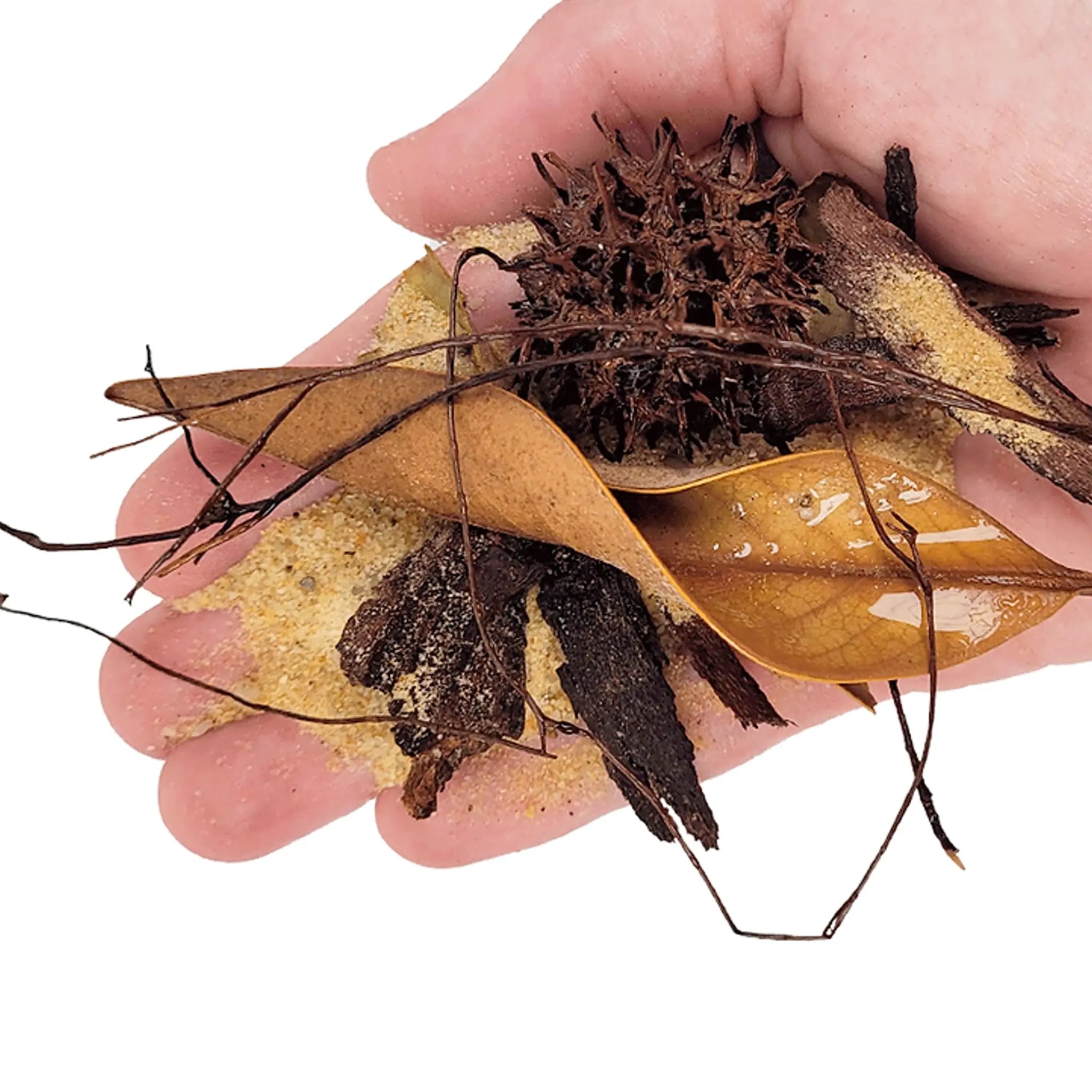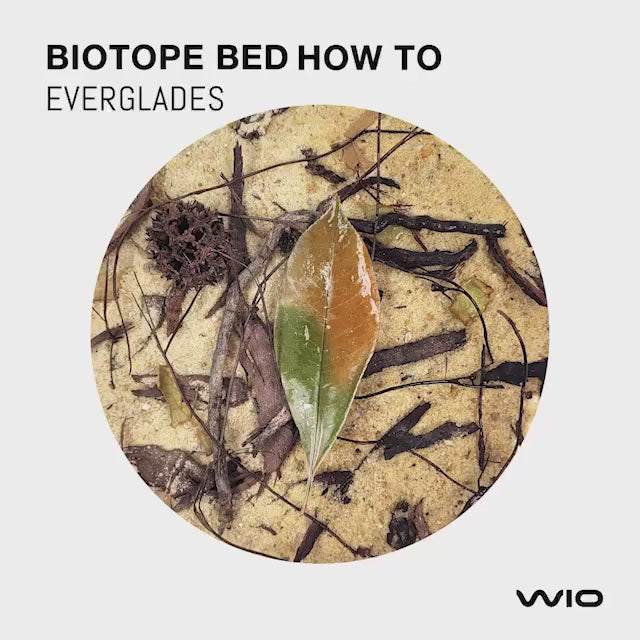 Guarantees
All In Stock

Everything you see on the site is in stock, ready to ship. No special orders, no waiting around.

Fast Dispatch

Fast shipping. If you order before 4pm Mon-Fri, we'll ship the same day. Whoooosh.

Easy Checkout

You'll find our checkout smooth and silky for a comfortable shopping experiece. Welcome to First Class :)
We're environmentally friendly
1. Sustainable Packaging

2. Fast Delivery

3. Guarantee
Your plants will be wrapped with recyclable Honey Comb wrap - sounds cool because it is :). It interlocks which means we don't need to use tape either, reducing our impact on the environment.
Not only is delivery fast with DPD Express but it's also green as they offset all the carbon their vehicles produce. Guilt free delivery which we're very proud of...
We guarantee you'll be happy with your order. But if you're not, please contact us so we can resolve. We are 100% here to help and will always do our best to resolve any issues - that's a promise.
Contact Us