Wio White Adder Nano Boulder - 2kg
Model:71090712
Regular price

Sale price

£15.99
Hurry, only 5 items left in stock!
Shipping info

All our products are in stock, ready to ship (unless otherwise stated). Order before 4pm for same day dispatch (Mon-Fri). Prices start at £4.99 for a Tracked 48 Service (up to 5kgs) and £8.99 for Express Delivery via DPD.
Introducing Nano White Adder, a rare and extraordinary gem of a small river boulder that effortlessly infuses your aquarium or terrarium with character and natural beauty. This exceptional rock exhibits a natural pale impression, creating a striking contrast when paired with green plants or other rocks in your display. The smooth yet subtly textured surface of Nano White Adder beautifully reflects light, contributing to a soft and serene ambiance, making it a perfect addition to any aquascape or biotope.
Nano White Adder boasts a miniature stature packed with captivating character. Its unique and rugged appearance is adorned with numerous holes and crevices, adding to its distinctive charm. With its rich texture and pale color gradients, this rock resembles a whitish-cream hakkai stone, meticulously sculpted into a miniature boulder complete with intricate strata layers. These remarkable features make it an excellent choice for creating a remarkably natural-looking environment within your aquarium or terrarium.
Nano White Adder is available in small sizes (1-10cm), providing you with ample options to customize your setup. For a harmonious ensemble, it can be complemented with the White Adder and White Adder Gravel, available in mix and large sizes, allowing for a diverse range of possibilities. It's important to note that this rock may slightly raise pH and hardness. However, regular water changes are typically sufficient to maintain optimal control over water hardness.
Elevate the allure of your aquatic or land-based habitat with the captivating Nano White Adder. Let its unique presence and exceptional aesthetics transform your setup into a visual masterpiece, capturing the essence of nature's intricate beauty.
Note: picture is an example only as these boulders range from 1-10cm
Characteristics
 Type: Sedimentary stone
Colour: Pale-yellow to cream-colored
Texture: Smooth, slightly textured with many holes and crevices
Sizes: Under 10 cms
Water Hardness: May raise pH and hardness slightly
Packaging: Available in bags of 2 kg with mix sizes
Usage
It can be used in both aquatic and terrarium environments.
Rinse the nano boulders with water before use. Use a brush to clean it before introducing the stones in the aquarium.
Avoid placing rocks directly on the glass as they can be very heavy and sharp. Instead, place substrate before placing the hardscape to help fix the exact stone position with more freedom.
Always secure the stones, especially when placing one rock on top of another, you can do so with our Just Fix it, as the top rock may move or fall during regular maintenance, harming your dwellers or even breaking the aquarium.
Position stones a few centimeters/inches away from aquarium glass walls to facilitate maintenance.
Control any alterations in pH and kH by regular water changes with osmotic or soft water, or by using a water softener if necessary.
Safe for fish, shrimps, and other aquatic animals
Share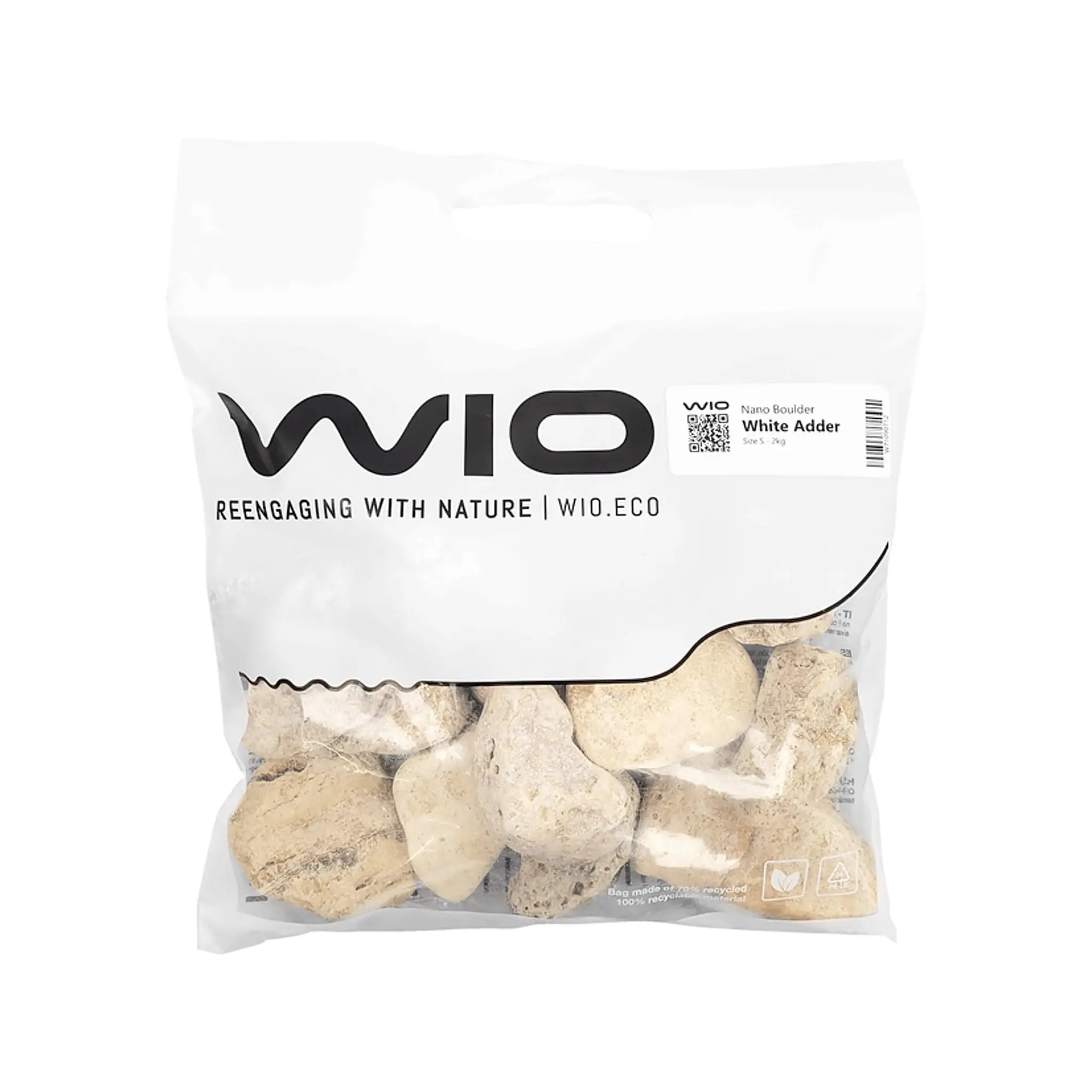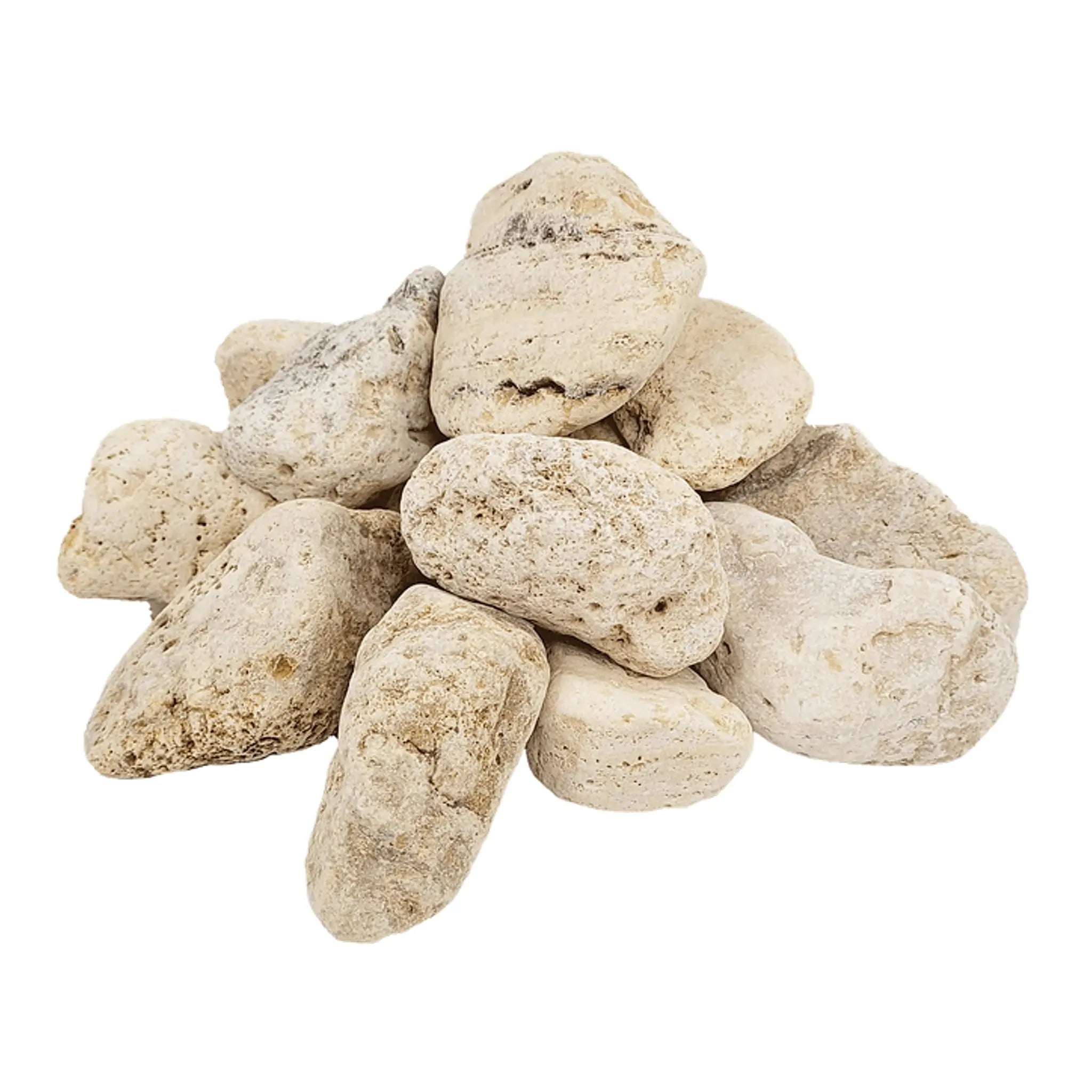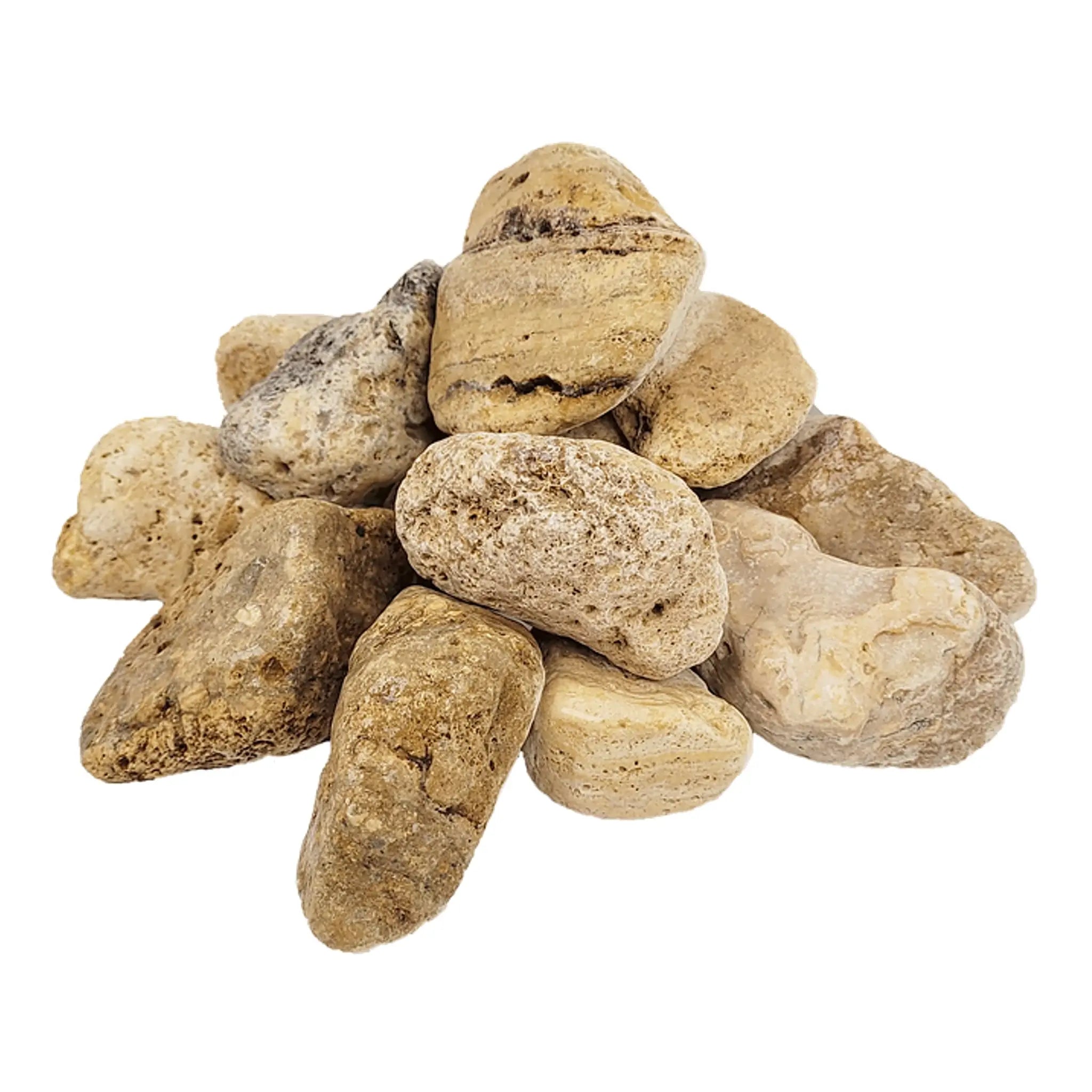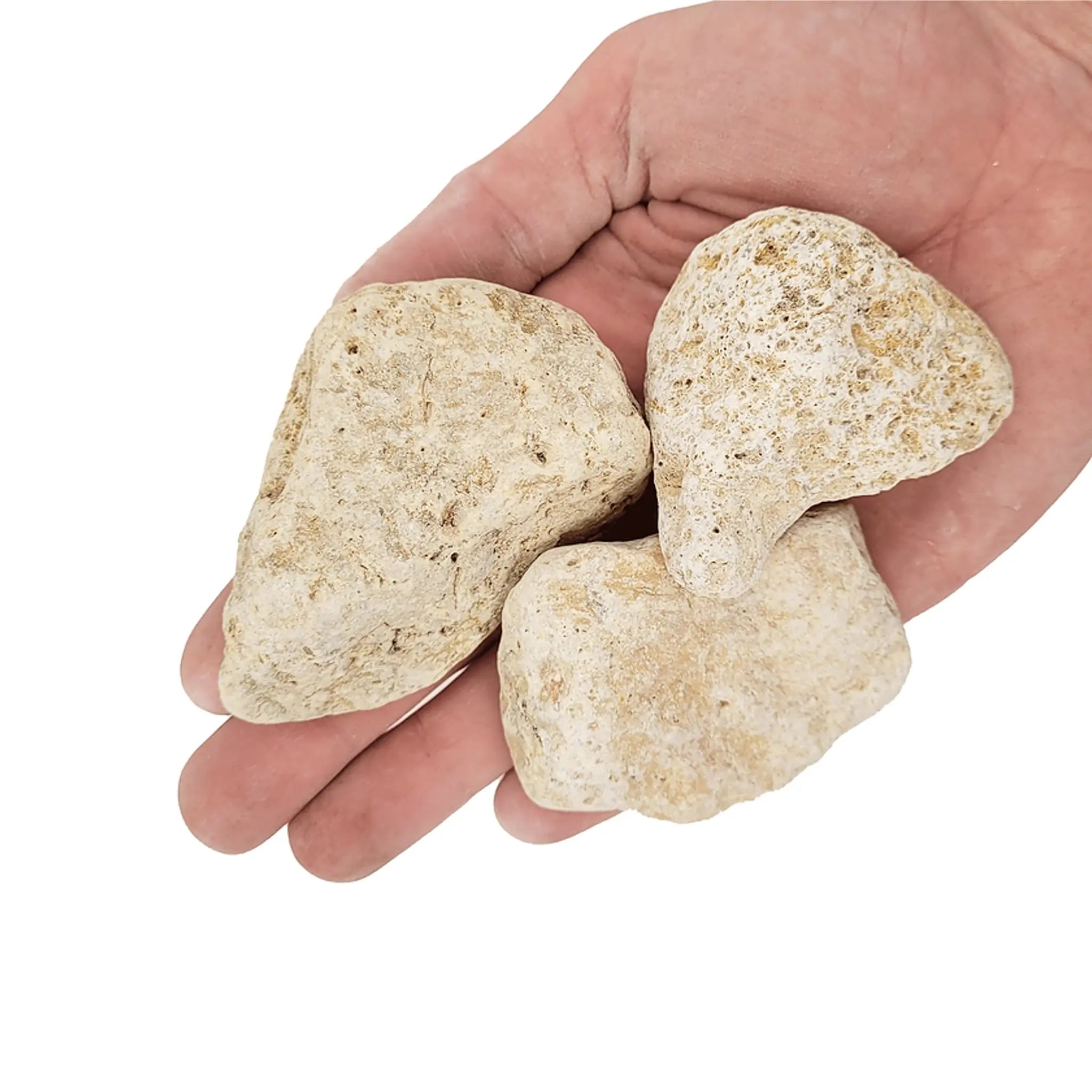 Guarantees
All In Stock

Everything you see on the site is in stock, ready to ship. No special orders, no waiting around.

Fast Dispatch

Fast shipping. If you order before 4pm Mon-Fri, we'll ship the same day. Whoooosh.

Easy Checkout

You'll find our checkout smooth and silky for a comfortable shopping experiece. Welcome to First Class :)
We're environmentally friendly
1. Sustainable Packaging

2. Fast Delivery

3. Guarantee
Your plants will be wrapped with recyclable Honey Comb wrap - sounds cool because it is :). It interlocks which means we don't need to use tape either, reducing our impact on the environment.
Not only is delivery fast with DPD Express but it's also green as they offset all the carbon their vehicles produce. Guilt free delivery which we're very proud of...
We guarantee you'll be happy with your order. But if you're not, please contact us so we can resolve. We are 100% here to help and will always do our best to resolve any issues - that's a promise.
Contact Us